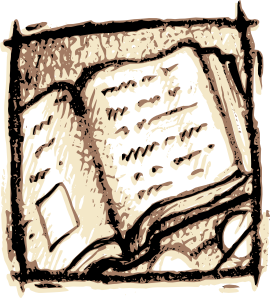 1. You know the phrase, "You get what you pay for"? This can be applied to the not-so-new apartment I'll be moving into tomorrow. I shouldn't complain, really, since the price is what I was looking for. It enables me to keep living by myself with just Lewis and Clark (my dog and cat) for company, and still be a full-time student with a part-time job. It's just hard not to cringe a little when I happen to glance at the suspicious stain on the ceiling. Maybe it'll be good fodder for a story...
2. I've been reading a lot lately, which is ironic, since I'm busier than ever. I've had to cut back on the writing a little, though. It always seems to be one or the other, doesn't it? Anyway, I just got an ARC of
This is Not a Test
by Courtney Summers (thanks again, Beth!), and I'm so excited to get into it. If you haven't discovered Courtney yet, you should probably
check her books out
. I've also started
The Lying Game
by Sara Shepherd (love the show), and if you follow my Twitter or Facebook you've probably heard about how much I adored
The Fault in Our Stars
by John Green. I might have teared up a little just typing the title. No judgement. This is a judge-free zone. Mostly. Except when it comes to
The Bachelor
.
3. The other day I was thinking about how incredible it is that people can make such amazing friends... without ever meeting them. These past few weeks I've been struck by how much I enjoy "talking" to my fellow writers and bloggers. This community does have its drama at times, and it can be hard to wade these waters, but it's so worth it when you meet people like, well, I have. Don't mean to brag. No, wait, I totally am. I love my online friends and this is a shout out to you all. Mushy - maybe annoying - but it must be said.
4. This past week there was an author at my local book store. She was sitting at a table, surrounded by stacks of her book. I promptly walked up to her and talked about her work and her publishing journey. When we were done I asked her to sign a copy for me. I then went to the register to buy it. If you're curious,
check it out
. The experience just made me realize yet again how important it is to support a dream, regardless of whether it's mine or someone else's.
5. Last but not least, if you haven't seen Tahereh Mafi's
new cover for Shatter Me
, you need to. That may sound bossy. Sorry. But you simply must lay eyes upon this lovely thing that is her new book cover. Also, what do you think of
Sarah Dessen's new covers
?
Have a great weekend, everyone! Oh, and I didn't forget that this past week was BEA. Any cool stories to share? (So jealous!)